Here's the preliminary schedule for the real deal downtown Charleston events for the coming holidays. Look forward to a great time shopping, dining and enjoying your holidays in the greatest city anywhere.
Black Tie Optional Friday (King Street's version of Black Friday) November 25 Free holiday parking begins and lasts through New Year's Eve. Extended hours and specials.
King Street and Downtown Holiday First Friday Art Walk December 2. All I want for Christmas is a Van Gogh and some books.
King Street and Downtown Holiday Shop & Stroll December 9, Eat, Drink and Go Shopping. Each ticket includes a VIP Passport full of specials for that night only, adult refreshments and hors d'oeuvres at almost every store. CLICK BELOW FOR TICKETS.
More than 1,500 shoppers are participating in tonight's event. There will not be an after-party, as in past years, because there is no venue that can accommodate such a lively group in size or energy.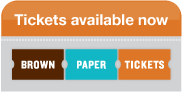 2nd Sunday on King Street December 11. The street is closed and vehicle-free for the half-mile from Queen to Calhoun. Restaurants put tables on the street, vendors bring drinks and treats, musicians play holiday music and local schools bring bands and choruses. Stores offer 2nd Sunday specials, refreshments and special events. 2nd Sunday specials around the rest of the downtown area as well.

Men's Shopping Night December 22: Last minute specials, refreshments and activities geared toward male shoppers.
If you want to attend, participate, help plan or just eat, drink and go shopping, Click here to sign up for notifications, or call (843) 303-1113, or email susan@kingstreetmarketinggroup.com.
More information ongoing at www.christmasonkingstreet.com.